Ello all! Right now at
YA Reads
, there is something called the Reader's Choice Awards going on. There, you can win one of 3 prize packs. And guess what? All you have to do is vote a few times! Here are the details, copied from the website:
Win 6 books by voting for your favorites!



3 people will be randomly picked. 1 U.S. winner and 2 International.

The prizes are six of the nominated books courtesy of the authors.

Prizes for 1 non U.S. winner:






Jessica's Guide To Dating On The Dark Side by Beth Fantaskey
Shadowed Summer by Saundra Mitchell

Prizes for 1 International winner:






The Fetch by Laura Whitcomb
Wherever Nina Lies by Lynn Weingarten

Prizes for 1 U.S. winner: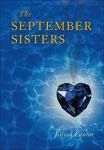 Fade by Lisa McMann
The September Sisters by Jillian Cantor




To enter:



1. Vote on each categories here:

http://www.yareads.com/forum/forumdisplay.php?fid=105


2. Answer the following questions in this thread together with your name, email address, and what prize you are gunning for (International or U.S.).


Best Book Blogger:
Nominate a book blogger for next month:
Nominate a book released on March '09:


If you're not comfortable showing your email addy to the public, email us at yareadscontest (at) gmail (dot) com with your name (you still have to post on this thread, just w/out the email).


3. For additional entries, you can do 1 or more or all of these:

-post about the contest on your blog
-leave a link on your sidebar telling people about the contest


Tell us which of these things you did and post the link for proof.




_______________________________________




Not only will you get a chance to win awesome books, you will also be supporting your favorite authors.

Contest ends on April 30, 2009.

Soooo, want to enter? Just click
right here
and start voting!